Halcyon Books
Fascination, was a quarterly publication (now defunct), published for the benefit of social activity between women amputees and the devotees who find them attractive. Referenced in the book Amputees & Devotees.
---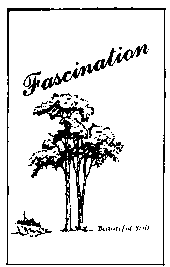 Those who subscribed to this magazine held a yearly convention in Chicago each June. Other related groups still hold distant get-togethers at other times of the year. Check out "ASCOT-World" on Google. Also, more extensively, Google "amputees."
Any man who is attracted to an amputee woman for either social or romantic involvement is exhibiting some degree of amelotatism. But, unfortunately, women amputees have been socially conditioned to feel that their bodies are ugly, and tend to reject the attentions of a man and the very idea of such an attraction. Health and rehabilitation professionals promote that self stigmata. Their message is to hide the absence, then "No one will know!" "Sexy" is not a proper verb.

This attraction may, however, prove advantageous for the woman amputee who may otherwise find herself romantically isolated. Many women amputees are aware of the existence of the devotee and accept their attentions. This is a positive experience for both amputee and devotee.
For more information, obtain the book or Kindle of Amputees & Devotees.
---
Return to Home page.
---